The Asset Library is an account-level feature in Google Ads that will allow you to access all your assets, which are required to create an ad, in one place. This feature allows you to search and select assets in your account more efficiently while creating ads.
Benefits of the Asset Library
All assets in one place: Once uploaded to the Asset Library, all your creative assets can be found in one place for you to easily access while creating your ad campaigns.
Easy accessibility: Easily find all your assets within the Asset Library by using their name, type, content, etc.
Efficient organization: Organize, name, and sort all your assets according to your preference in folders and sub-folders.
Hassle-free upload: Upload your assets for current or future campaigns with a single click on the floating action button .
Reusable assets: Reuse your assets for as many ads as you want without uploading them every time.
How the Asset Library works
The Asset Library works as a gallery for all of your assets that you'll need to create an ad for your campaign. Initially, the Asset Library will support images, with more asset types to follow in the future.
Upload, view, sort, and find all your assets within the Asset Library to create ads more efficiently. This helps you save time while creating your ads and maintain consistency in all your creatives.
You can apply your assets to ads using the media picker during campaign construction.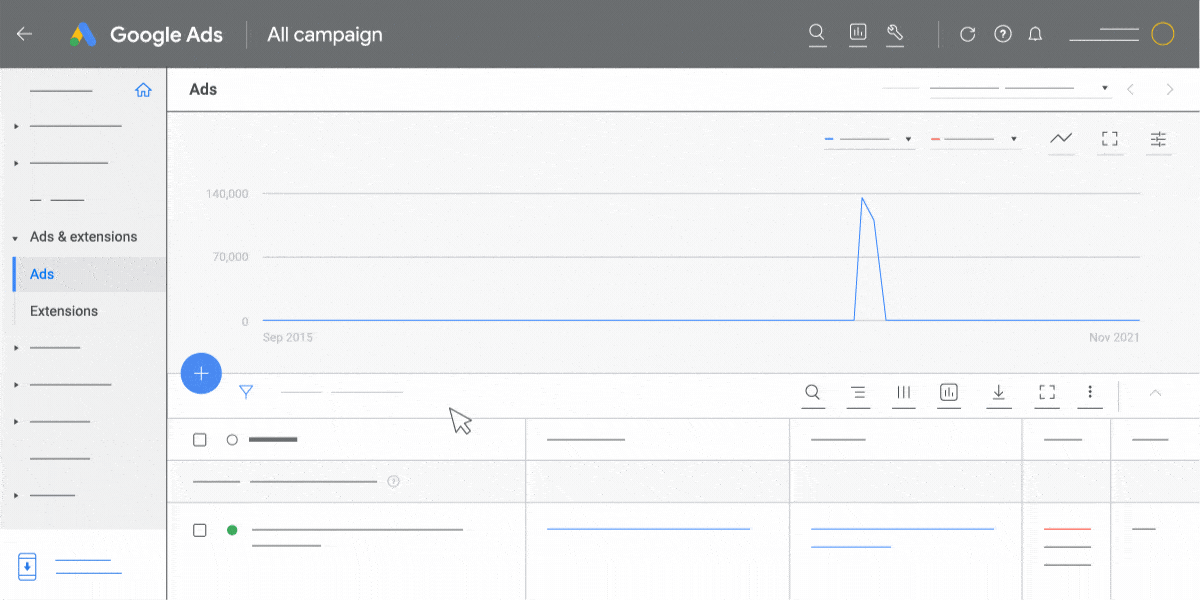 Sign in to your Google Ads account.
Click Ads & extensions in the page menu on the left, then click Ads.
Click the plus button , then select an ad or extension type that uses images or logos, such as Discovery or Performance Max.
Select a campaign, and then select an ad group.
Click Images and Logos.
Under "Asset Library", select the assets you want to use for your ad.
Note: Assets that aren't usable in Google Ads won't be supported in the Asset Library.
How to access the Asset Library
The Asset Library can be accessed while selecting media during the ad creation process. Or, you can follow the steps below to access the Asset Library:
Sign in to your Google Ads account.
Click the tools icon in the navigation menu.
Under "Shared Library", click Asset Library.
In the Ads Creative Studio, the Asset Library can be found on the left-side panel.